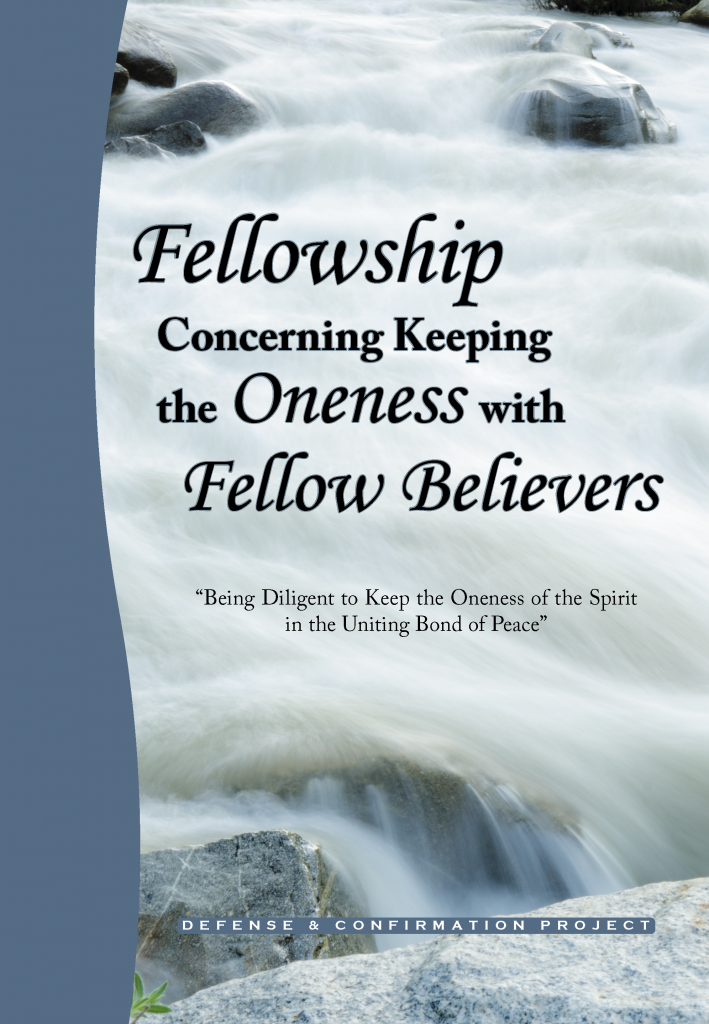 In practicing the church life, our attitude toward fellow believers is an important matter. To aid the saints in understanding this matter more thoroughly, we offer the fellowship in this small book, which is based on the ministry of Watchman Nee and Witness Lee. This book presents basic crucial truths and principles for our practice, including:
The Body of Christ being one universally
The church including all the believers in Christ
Receiving all the believers in Christ
Not sharing in divisions but loving the believers
Not insisting that others meet with us
Not interfering with others' work
Not arguing but presenting the truth
Responding to those who oppose
Not compromising the truth
As those who seek to testify that the oneness of the Body of Christ can be realized practically among believers, we bear a great responsibility to endeavor diligently to keep that oneness with all believers (Eph. 4:3). We should conduct ourselves in a manner that gives no cause of stumbling (2 Cor. 6:3) and commends us to every conscience of men before God (4:2). We hope that the fellowship in this book will aid the saints in bearing the testimony of the oneness of the Body as they seek to walk worthily of the calling with which they were called (Eph. 4:1).
Read this publication